Address by the Chairman of the Environmental Protection Committee at the Third Meeting of Heads of Ministries and Agencies of SCO Member States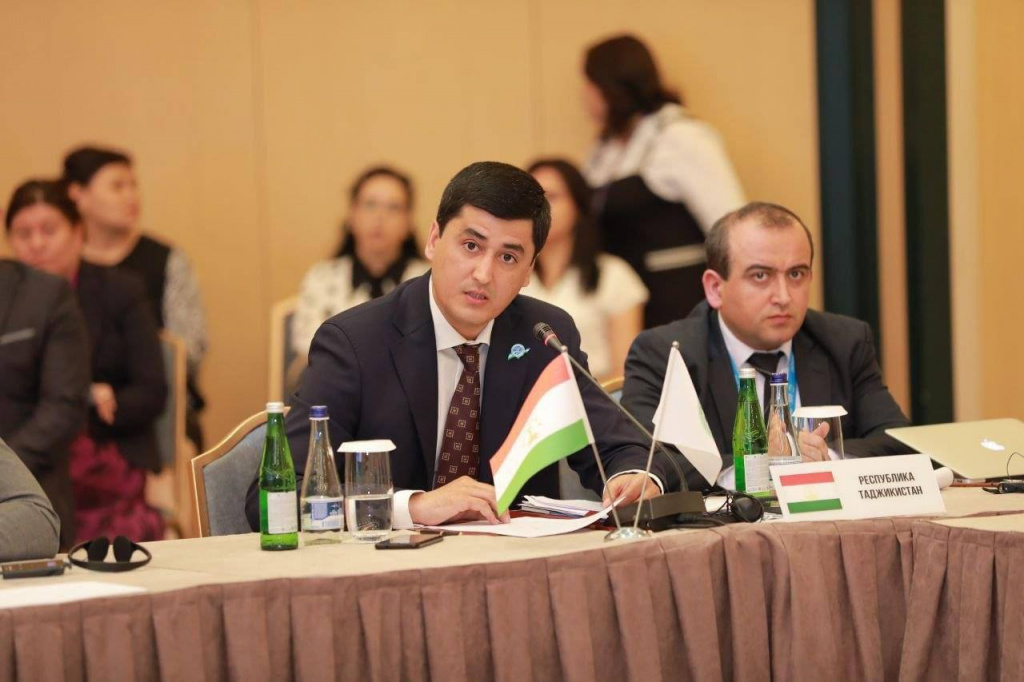 On 27 May this year the Chairman of the Committee on Environmental Protection under the Government of the Republic of Tajikistan Sheralizoda Bahodur Ahmadjon made a welcoming speech at the Third Meeting of the leaders of ministries and agencies of the Shanghai Cooperation Organization Member States, responsible for environmental protection issues in Tashkent city of Uzbekistan.
In his speech he noted that the Government of the Republic of Tajikistan, realizing the vital importance of respect for natural resources and their preservation for future generations, invests great efforts in the conservation and augmentation of natural resources, from which the well-being of present and future generations directly depends.
On the initiative of Tajikistan, the UN General Assembly proclaimed the International Decade for Action "Water for Sustainable Development, 2018-2028". Confirming the importance of this decision, against the background of the growing impact of climate change, environmental degradation, demographic growth, food and energy crises, we have to make great efforts to conserve and sustainably use water and other natural resources. The development of cooperation, partnerships and water diplomacy can contribute to the timely adoption of necessary measures to mitigate the impact of negative environmental processes contributing to the timely achievement of the Sustainable Development Goals.
For the first time, the initiative to establish an International Fund for the Preservation of Glaciers was taken by the President of the Republic of Tajikistan, the respected Emomali Rahmon. In this context, the Head of State proposed that 2025 be declared the International Year for the Preservation of Glaciers and that World Glacier Day be designated.
It was also proposed that the SCO member states support this initiative of Tajikistan, which will create a mechanism for financing projects.
In conclusion the importance of joint efforts of the SCO member states was emphasized in implementation of the action plan on implementation of the Shanghai Cooperation Organisation Member States' cooperation concept on environmental protection for the period of 2022-2024.