Environmental campaigns in Rudaki district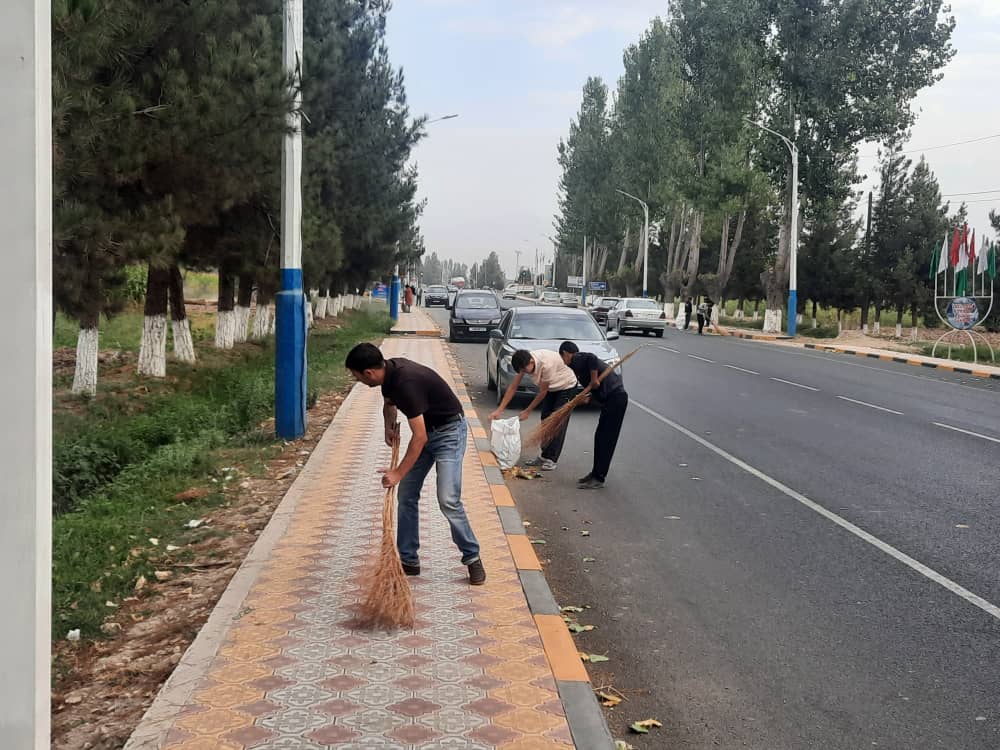 On October 8, 2022, the Department of Environmental Protection in the Rudaki district, in order to improve the environment and keep the area clean and tidy, carried out planned health-improving works in several settlements with the participation of residents of the rural jamoats of Sultanabad, Chorgulteppa and the village jamoat named after Mirzo Tursunzade within the framework of the actions "Clean Area", "Clean Coast" and "Clean Road".
In order to improve the sanitary and ecological condition of this area, the Dushanbe-Yavan, Dushanbe-Rudaki highways and the left bank of the Kofarnigon River were cleared of garbage. More than 200 residents of the district were involved in the campaign, 3800 m of the road and 80 m of the shore were cleared of garbage, 13.5 cubic meters of garbage were taken to the district landfill.
Such environmental measures are carried out constantly to keep the environment of the Rudaki district clean and tidy.