Environmental activities in four rural settlements of the Rudaki district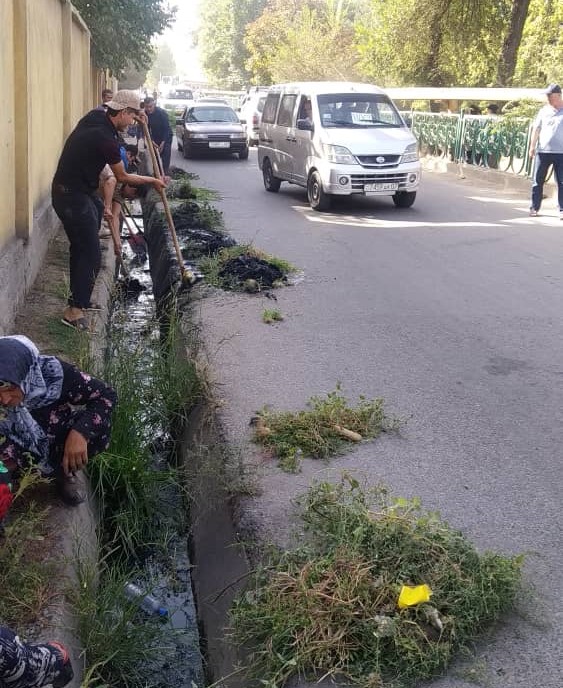 According to the action plan approved by the Department of Environmental Protection in the Rudaki district, in preparation for the 31st anniversary of the State Independence of the Republic of Tajikistan, on August 27 of this year, environmental activities were held in four rural jamoats of this district.
In particular, 50 meters of concrete ditch were cleaned on Behruz Street in the village of Somoniyon in Rudaki district with the participation of 45 residents, 1.2 m3 of garbage was taken to the district landfill. Also, 75 meters of concrete ditch were cleaned in the village of Eloki of Tursunzade rural jamoat, 60 local residents took part in the event, 1.5 m3 of waste was removed.
In addition, such activity was held in the village of Qiblai of the Qiblai rural jamoat, in which 70 residents of this village took part, 300 meters of pedestrian and automobile roads were cleared of garbage, and 3 m3 of waste was taken to an official landfill.
The activity was also held in the rural jamoat of Choryakkoron, in the villages of Mehrabod and Obshoron with the participation of 31 residents of these villages, during which 200 meters of local roads were cleared of garbage and 2.3 m3 of garbage was removed.